About Us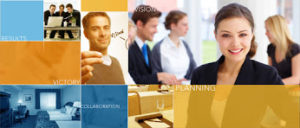 "Business Coach" is an Business Coaching organization offers a variety of interactive training programs customized to your industry.
Our sales training techniques include proven sales coaching methods and practical strategies that lead to successful outcomes.
If you're a solopreneur, we're here to help by empowering and educating you to create and grow your business. We have the tools and training to give you the boost you need.
Through consulting, coaching, mentoring, and education, we support and encourage self-employed people like you to improve your business skills and become an improved version of yourself.
We help clients stay passionate about their business. In fact, helping you stay motivated is what we're passionate about.
Our training style puts a strong emphasis on interactive instruction, and is 100% customized to each client based on their industry, their obstacles, and their goals.
We've helped professionals, government institutions, corporate sales and customer service teams in all types of businesses to find effective solutions to real-world challenges, leading to drastic improvements in sales, productivity, and management.
Contact us for more information at (888) 813-0265.